5 Reasons Winter is the Best Time to Get Teeth Whitening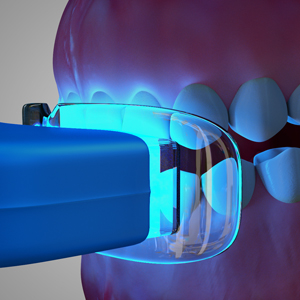 Think of winter and what comes to your mind? Frozen days, fantastic holidays, loads of delectable dishes, and most importantly, meeting a lot of people! Winter means the festive season with Halloween, Thanksgiving, Christmas and New Year. This is exactly why you need to look beautiful and confident, without obscuring your smile. To ensure that, teeth whitening is an important activity you need to undergo. In our previous blog, we explained the possibility of teeth whitening if I have dental implants in El Paso. Read along to know the benefits of teeth whitening during winter.
5 Benefits of Teeth Whitening in El Paso During Winter:
Holiday Season for Rekindling Associations:

Winters indicate holiday season for meeting new people as well as rekindling old associations. This is the ideal time for catching up with old friends and colleagues, shopping, family parties and more. Especially, when it comes to meeting new people, you need to be at your best in greeting them confidently and comfortably.

Family Parties and Friends' Catch-ups:

Winters are the best times to attend the get-togethers, reunite with families and relatives. Be it going on a vacation or meeting your old souls, sparkling and gorgeous smiles will be highly admired. When you meet them after a long time, it's important to look your best. Smiling and talking confidently with bright healthy teeth needs a professional tooth whitening by a cosmetic dentist in El Paso.

Parties on the Air:

Festivals mean parties, be it in personal or professional space. You gotta be attending a lot of office parties, meeting clients and colleagues, participating in official annual events and shows and smiling amidst crowds. The last thing you will want is to smile with stained teeth. Teeth whitening by cosmetic dentistry is called for with the onset of winter.

Whiten Your Teeth Before Food Stains:

With loads of parties, carnivals, food fests and fun activities offering plates of scrumptious foods, candies, and drinks, it's important to ensure your teeth are healthy and white. Before food discolor your teeth, go to a leading cosmetic dentistry in El Paso for teeth whitening.

Make a New Start:

New Year calls for strong resolutions. Make a good and fresh start on New Year with self-care and self-improvement. It's your white, bright and gleaming smile that will boost your self-confidence and self-esteem. Professional teeth whitening by cosmetic dentistry near you is one of the best ways to wear an aesthetically pleasing smile.
Conclusion:
Winter is right at the corner now with the onset of October for the next 6 months and more and it's the best time to get your teeth whitening in El Paso. Visit our dentist for the best teeth whitening treatment. For more call us at (915) 581-8070 and schedule an appointment today.