Here's a Guide to Finding the Right Dentist in El Paso, Texas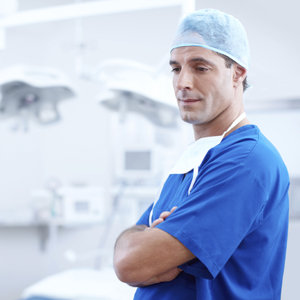 You're probably wondering how to find the right dentist, or you might have even googled "best dentist in El Paso, Texas". Whether you've moved to a different location or you just want to change your dentist, we have got you covered. With just a little bit of research and a few tips from us, you will discover the best dentist in El Paso.
Watch out for the Reviews
The first step in finding your dentist is to look at the google reviews online. These reviews help you in understanding the experiences of the present as well as past patients. They give you an overview of the select dentist and help you in shortlisting the dentist of your choice. It is to be kept in mind that these reviews provide a small picture of the dentist. These reviews can often be biased or even negative at times.
Check your feasibility
The solution to having a healthy oral regime lies in making regular visits and checks with the dentist. You must ensure that the select dentist aligns with your dental goals, needs, and your lifestyle. Here are a few things you must consider while screening your dentist:
Check if the office is in the vicinity of your workplace or your home.
Find out if the timings of the dentist's office to see if it fits into your schedule.
Check if your dentist has translation or interpreter services in case you require them.
If you have any dental benefits, find out if you can avail them with your dentist.
Most importantly, find out if the dentist is a member of the American Dental Association(ADA).
Review Safety Protocols
With the global pandemic, it has become important for us to take care of our safety and of that of the others. You need to ensure that your dental offices are following all the guidelines to ensure safe treatment for the patients. You must find out how often the rooms where public interaction is higher are disinfected. You must ensure that everyone wears protective gear and that the patients are screened before treatment. Before you visit the dentist's office you must have answers to all the above questions and must ensure that all procedures of safety are undertaken.
Feedback and Referrals
Once you've shortlisted a few dentists, the next step is to ask for feedback and referrals. Be sure to read the feedback posted by the patients. Ask your friends, family, or any other acquaintances for referrals. Through this, you can understand who they think is the best dentist in El Paso. Referrals are a credible and trustworthy source of understanding and help in narrowing down your choice.
Walk-in for a visit
The best way to find the right dentist is to schedule an appointment and visit the office. During your visit, ask for a complete oral health report. Pay close attention to the list of treatments and suggestions of the dentist. If you find yourself in an uncomfortable position, look for another dentist.
Call us today, we're waiting to give you a smile makeover!