5 Primary Points to Verify While Choosing Your Dentist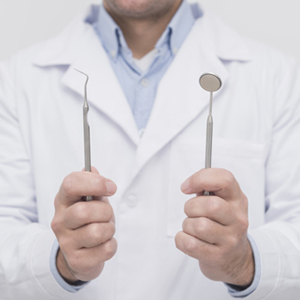 Are you looking for a new dentist in El Paso, TX? Well, make sure you do your bit of research before fixing on a local dentist. Not all dentists are reliable and professional. And you would never want to mess with your oral health, do you?
How do you fix the right dentist for you? Well, it's easy. Go through the pointers below that will help you decide better.
5 Important Things To Look For Before Choosing Your Dentist
Professional Experience & Education

Make sure to check your new dentist's experience and education. You can either search for reviews on Google or check the dental center's website.

For an experienced and qualified dentist in your area, visit Dr. Dan Castro at Daniel Castro, D.D.S., P.A., El Paso, TX. Dr. Dan Castro holds impressive academic qualifications from elite dental institutions. Also, he has over 20 years of extensive experience in the dental field to help you with any area of dental and oral health.

Services

When you choose a new dentist, you would need to consult him/her for whatever dental issues you or your family members would face in the future. So make sure that the dental center that you pick offers a comprehensive dental service, like Daniel Castro, D.D.S., P.A., El Paso, TX. Whether it is a dental implant, dental crowns or veneers, cosmetic dentistry or regular dental consultation services, your dentist in El Paso must be qualified and equipped to guide you.

Emergency services

Your dentist in El Paso must be equipped in every way to provide emergency care and attention in a grave or unanticipated dental issues. Though most dental clinics mention such services on their websites, you may always contact and confirm with your dentist about the same.

COVID-19 safety precautions

Your dentist should be aware of and diligently follow all the COVID-19 safety precautions. Visit the dentist only if precautionary methods are in place. At Daniel Castro, D.D.S., P.A., El Paso, TX, the clinic is up-to-date in following the regulatory measures.

Insurance

Let's save you some money. Check whether or not your dentist in El Paso abides by the dental insurance policies and is covered by your insurance providers.
Dr. Dan Castro: The Best Dentist in El Paso
Let's cut to the chase. Meet the best dentist in El Paso, Dr. Dan Castro at Daniel Castro, D.D.S., P.A.,. He is an experienced, professional, and friendly dentist. Dr. Dan Castro caters specifically to the needs of each patient and is supported by the latest technology in dentistry to deliver the best solution.
Also, he's always available in cases of emergencies. Call Dr. Dan Castro and book your appointment today!