5 Reasons Why Dental Implants Are the Foremost Option for Tooth Replacement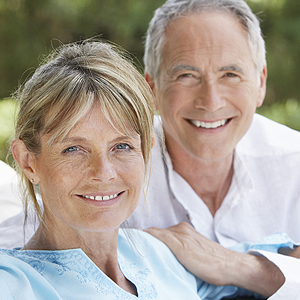 We undertake numerous steps to take care of our teeth. However, we still lose or must extract one or a few teeth for several reasons. With a loss of tooth comes mounting worries.
High Acceptance of Dental Implants in El Paso:
Dental implants in El Paso are the only solutions. Read on to discover why dental implants, especially affixed by Dr. Dan Castro who practices in the name of Daniel Castro D.D.S, is the most suitable and favored procedure across all ages.
Highly Reliable:


Dental implants are the finest dental procedures which are preferred by patients across all age groups. Dental Implants in El Paso have shown a 97% success rate for dental implant treatments. They are the chosen alternative for tooth replacement.

Confidence and Comfort:


One of the most important advantages of acquiring a Dental Implant in El Paso is that you become comfortable and automatically boosts your confidence. Unlike dentures, dental implants offer you a broad spectrum of freedom by helping you live worry-free.

Protects Natural Tooth:


Dental treatments like bridges require you to sacrifice a portion of your existing tooth for the accommodation of the fixtures. Contrary to that, dental implants are the most stress-free dental procedures because you just do not have to bother about removing an existing tooth or cutting a part of it as it may instigate pain in the long term.

Durable:


Dental Implants are highly durable in nature and there is No Better Choice than Dental Implants in El Paso. Implants are just like our natural teeth, and they require equal care. Therefore it becomes highly important for you to brush and floss every day and follow your regular dental routine, with that you reduce the time of visiting your dentist.

Aesthetics:


Dental implants once integrated just look like your natural teeth. Since the tooth is inside the structure of the bone, it allows for more growth of the bony foundation and prevents bone loss and gum recession. With dental implants, no one will recognize that you have a tooth replaced.

The Right candidate:


An individual with good medical and oral health has healthy gum tissues, and they become the ideal candidate for undertaking a dental implant procedure.
Conclusion:
Dr Dan Castro whose practice name is Daniel Castro D.D.S is the dental expert for your Dental Implant Treatment in El Paso. If you want to find out if dental implants are the right procedure for you, schedule an appointment to meet Dr Dan Castro or swing by for a visit. Bring back your confidence and smile with dental implants.