4 Irresistible Cosmetic Dentistry Treatments That Will Transforms Smiles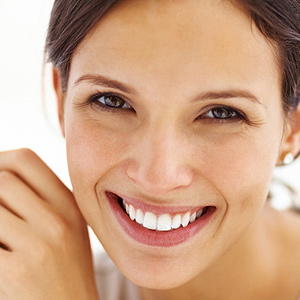 Many individuals consider a healthy smile an asset. They commonly lose self-confidence if they have damaged or stained teeth due to dental trauma and are subjected to unnecessary stains or chipped or cracked teeth. Multiple treatments are available today that can make noticeable changes and permanently fix your smile aesthetics. Before consulting any cosmetic dentist in El Paso, this article will give you a brief idea about some of the finest cosmetic dentistry procedures you can avail yourself of. In a previous blog post, we discussed 4 cosmetic dentistry treatments to brighten your smile . However, in this blog post, we will understand 4 irresistible cosmetic dentistry treatments that will transform smiles.
What Is Cosmetic Dentistry?
Your confidence can be restored and boosted with teeth whitening in El Paso or dental implants. It is a customized field of modern dentistry that focuses on enhancing your teeth for aesthetic requirements. In addition to beautifying your dental appearance, these numerous treatments also have long-term benefits for your oral health.
Top 4 Available Cosmetic Smile Makeover Procedures That You Should Consider:
Dental Implants :
Dental implants could restore your bite issues to appearance if you lose teeth due to sudden dental trauma in terms of beneficiary elements. At first, the cosmetic dentist in El Paso will insert a small titanium-made implant into your missing tooth's jawbone socket. After complete healing, they will attach a crown to the implant.
Teeth Whitening :
Teeth bleaching or teeth whitening is one of the most common cosmetic dental treatments among individuals. It is a widely affordable and less invasive treatment that is available today. It is essential to consult a cosmetic dentist in El Paso before proceeding with teeth bleaching. They can produce a safe and personalized treatment that will give long-lasting results.
Dental Crowns :
The benefits of dental crowns in El Paso include their ability to provide you with a permanent solution to various tooth conditions. With proper care, dental crowns can last up to 15 years with reasonable care and hygiene. In rare cases, it may last for 30 years or more. Porcelain dental crowns need replacement anywhere from 5 to 20 years.
Dental Veneers :
Often, teeth whitening can't fix stubborn old teeth stains. Porcelain veneers can be an ideal smile makeover solution to mend uneven teeth alignment, dental gaps, and discolored teeth. Veneers can give your smile a healthy and radiant appearance.
Get the Best Cosmetic Dentistry Services in El Paso:
If you reside in El Paso, Texas, for any routine checkup or dental emergency, don't hesitate to contact Dr. Daniel Castro, DDS, PA. At Cosmetic Implant and General Dentistry, taking the utmost care of your smile matters most. At competitive prices, you'll get state-of-the-art cosmetic dentistry in El Paso procedures. Avail a wide range of smile makeover services like teeth whitening, dental implants, and cosmetic ceramic veneers in a pleasant environment. To know more about the services or to schedule a consultation with Dr. Daniel Castro, call us at (915) 581-8070 or send a message via the clinic's official website.