How to Handpick the Appropriate Dental Office for Affixing Dental Implants?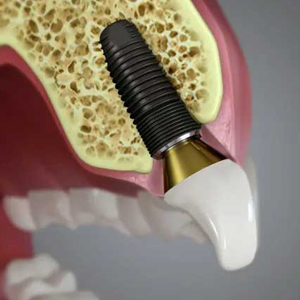 Crowns and implants are the most commonly used treatment options that dentists suggest to replace missing teeth. With extensive research and huge strides in dental technology, dental implant treatment has become fairly acceptable and safe. In our previous blog, we have explained, how dental veneers and dental implants in El Paso go hand in hand?
With so many dentists and dental offices providing this treatment, it may be slightly challenging to choose the right dental office in El Paso that provides the best and safest treatment. Dr. Daniel Castro at Daniel Castro, D.D.S, P.A is one of the best dentists in the El Paso region providing premium dental solutions. Considering the below mentioned factors which will help save a lot of time and effort if you are looking for the best place to get dental implants treatment done.
4 Factors to Consider While Choosing a Dental Office for Dental Implants in El Paso:
Look For A Specialist:

The most important factor that you must consider when choosing a dental office in El Paso for implant treatment is the expertise, experience, and level of specialization of the implantologist. Get in touch with your family dentist and enquire about the best implantologist in the area. His years in practice, experience, and expertise will give you a fair idea.

Check Out Other Specialists:

The patient may also need additional procedures like bone grafting, gum strengthening, surgical procedures, root canal, and more when undergoing dental implants treatment in El Paso. It is thus imperative to check if other specialists in the team can provide these support treatment options.

Infrastructure and Lab:

It is pertinent to note that dental implants in El Paso procedures entail a lot of lab work. Many dentists use advanced technology for safe and effective treatment. Thus, it is important to check if the dental office in El Paso has advanced labs and necessary support infrastructure. Check out if they have equipment and technologies like CAD Ceramic, 3D stereolithographic models, and more besides other precision machinery involved in the procedure.

Hygiene and Cleanliness:

It is essential to ensure that the finest standards of hygiene are sustained in the dental office in El Paso. Many times, the stability and success of an implant are largely dependent on asepsis. It is thus necessary that the clinic or dental center adheres to world-class hygiene standards.
Conclusion:
These factors are worth considering when looking for the best dental office in El Paso to get a dental implant procedure. Once such a dental office is identified, it is necessary to schedule an appointment with the dentist and get a timely treatment done. If you are in El Paso and require dental implants, consider Dr. Daniel Castro who practices at Daniel Castro, D.D.S, P.A. Browse through our website to gather more details. Dial us at (915) 581-8070 for a conversation right away.