Do Dental Implants and Dental Veneers Go Hand in Hand?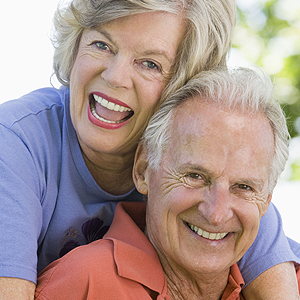 A cracked tooth is really painful since you might be perplexed about which dental solution to choose. It can really be a hard call for you to decide which one to go for among dental veneers and dental implants. In our previous blog we have explained about 6 common dental procedures in El Paso Dental Office. Also, you might be wondering if both can be used at the same time. Well, let's find that out.
What are Dental Veneers?
Veneers are manufactured from porcelain thin shells which are affixed over the front teeth. These are used specially to give you an all-new look and smile by masking the front teeth flaws. Dental veneers in El Paso are mostly used to correct a wide range of issues like crooked teeth, gapped and chipped teeth, discolored teeth, misaligned front teeth, gummy smile, etc.
What are Dental Implants?
Before that let's find out about dental implants and veneers. Dental implants in El Paso are artificial tooth roots which are implanted to replace missing or damaged teeth. These are manufactured from titanium or zirconium and are placed in the jawbone to provide support to bone tissues.
The Correct Usage:
If you are bothered more about the look and correction of the teeth errors, then veneers are better. On the other hand, if you are looking to replace a lost tooth and give more strength to the jawbone, then go for the dental implants treatment in El Paso.
Can Both Be Used Together?
Absolutely yes! Correct teeth replacement and flawless smile; both are an important part of dental health. If you have a worn-out tooth and a gummy smile, go for both the procedures. Dental crowns and dental veneers in El Paso both can be fixed at the same time. Both of these are viable alternatives and thus need not be used exclusively.
Dental veneers can be well-placed over dental implants by an experienced dental practitioner in El Paso. Dr. Daniel Castro at Daniel Castro, D.D.S., P.A, Cosmetic Implant and General Dentistry, is a reputed practitioner known for general dentistry and cosmetic implants. For a smoother facial appearance and better smile, veneers and implants can be used in combination.
Conclusion:
Let's say, you have issues like short teeth and improper bite, lost tooth and chipped front tooth, gummy smile and missing tooth, lost tooth and gapped front tooth. What do you do in such cases? The only option is to affix veneers and implants from a reputed dentist like Daniel Castro, D.D.S., P.A, at Dental Office in El Paso. Visit our website or call us at (915) 581-8070 and schedule an appointment today.