5 Reasons for Teeth Whitening This Summer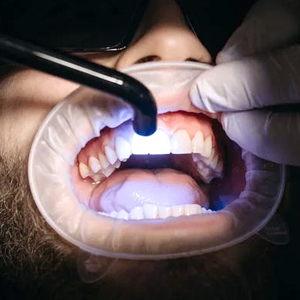 One of the top three things people may quietly, or perhaps not so subtly, evaluate you on is your teeth. If you've been considering working on your teeth, and your smile, then teeth whitening can be an extraordinary choice, particularly when it's done by a trained dentist. Cosmetic dentistry can make all the difference for you to smile consistently, and summer is the best season to stun everybody with your new smile. In our previous blog, we have explained about 4 cosmetic dentistry treatments for an impressive smile makeover in El Paso. Read on to discover why you must opt for teeth whitening this summer from below.
5 Reasons for Teeth Whitening in El Paso This Summer:
Heavenly Summer Selfies:

Take the benefit of the late spring light to make your new smile stand out. Whether you're having fun, or simply relaxing in the sun, summer is a great opportunity to click memorable selfies. Furthermore, your new, more splendid smile gained through teeth whitening offered by a cosmetic dental office in El Paso, will give you astonishing summer selfies and make them shine more.

Summer Sees a Lot of Weddings:

Summer is considered a wedding or a socializing season. So it's the ideal time to make your smile considerably more exceptional, and outstanding.

Summer - Longer Days to Stay Up:

Long summer days imply more opportunities for others to really see, and witness, your new gleaming smile. A skilled dentist in El Paso can make your smile truly infectious. When you smile, it encourages everybody around you to smile with you while admiring you.

Need for a Little Up-Lift:

In the fight against aging, it appears that having white teeth can make you look more young and appealing. Your brilliant new smile will make others notice you from an alternate perspective. It tends to be a decent self-assurance developer as well.

Feature Your Healthy Smile:

You must brush and floss two times every day. This must be backed up by visits to the dental specialist two times per year for tests and cleanings. If your teeth are good with a decent smile, but your teeth still have some normal staining, then it can be due to age-related issues or from drinking espresso, wine, tea, soft drinks, certain food items, or even due to smoking. Teeth whitening in El Paso can give you a good smile. A little transformation created through teeth whitening, can change a normal smile to a splendid one.
Who Is the Finest Cosmetic Dentist in El Paso?
If you want to know more about teeth whitening get an appointment with Daniel Castro D.D.S., P.A. It is one of the best dental offices. Our cosmetic dentist in El Paso, Dr. Daniel Castro D.D.S., P.A. offers the best cosmetic dentistry, implant dentistry and general dentistry. Dr. Dan Castro and the team which he leads at Daniel Castro D.D.S., P.A clinic are the best dental services providers. Call us at (915) 581-8070 or visit our website of Dr. Daniel Castro D.D.S., P.A. for more information.