5 Reasons to Consider Getting Same Day Dental Crowns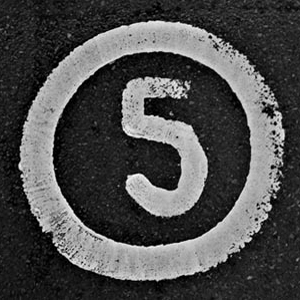 People often come across damaged or worn-out teeth and they might consider getting same-day crowns to restore their shape. A dental crown is a cap that covers the teeth, protects them from deadly diseases and does not let them worsen over a course of time. Also, crowns encircle a dental implant and do not allow cavity or tooth decay to occur. Dental crowns keep the teeth in an impeccable condition by preventing oral infections.
The term same day crowns refers to the process of getting dental crowns fixed on the top of the teeth in one visit. The dentist completes the treatment in one go and the patients do not have to drop by every week for the procedure to be completed. Our cosmetic dentistry is skilled at conducting same day crown surgeries without causing any discomfort to the patients. In our previous blog, we have explained the difference between dental veneers and dental crowns in El Paso. Read along to know the reasons for considering same day dental crowns.
5 Reasons to Consider Same Day Dental Crowns in El Paso:
Use Superior Quality Ceramic Crowns:

The oral experts at the dental office in El Paso make use of high-quality ceramic crowns that remain intact and do not wobble. These do not induce pain or cause a metallic taste in one's mouth. Also, these prevent gum irritation and restore your oral hygiene.

Help Save Time:

Nowadays, people have hectic schedules and work round the clock. Seldom, they get regular checkups and visit a dentist. Because of paucity of time and numerous commitments, folks usually opt for same day crown treatments.

On the contrary, traditional crowns take some time to be completed. With the same day crown treatment, individuals do not have to worry about the endless visits to the dental clinics. By the end of the day, you are done with your crowns that are worth their while.

Do Away With Temporary Crowns:

By opting for same day crowns in El Paso, folks do not have to bother about the temporary crowns. During the treatment, dentists usually make use of top-notch ceramic crowns that remain put and do not lose their sheen.

Are Extremely Accurate and Can Be Placed Over the Teeth Easily:

With the upgradation of dental technology, oral experts have discovered methods to make accurate crowns. These caps are usually the size of the teeth and can be placed on top of them effortlessly.

During the first visit, the dentists are able to fit the crown properly. Moreover, the same day crowns are comfortable and can be worn without any hassle.

Help Restore the Teeth:

Our cosmetic dentist in El Paso makes use of the best dental equipment and medical technology to facilitate the process of inserting dental crowns.

Within a few hours, an individual gets a set of sparkling and straight teeth without having to bear any pain. Same day crown treatments restore one's oral health and prevent infections, disease-causing bacteria and build-up of debris inside the mouth.
Summing it up, it is a smart decision to get same day crown treatments. You can restore your oral health and get some respite from the pain and discomfort that you experience. These crowns allow an individual to converse with others, gorge on delectable dishes and drink liquids or beverages to his/her heart's content. The procedure is completed by the end of the day and you do not have to make numerous visits to the dentist.
Conclusion:
If you're looking for dental crowns in El Paso, browse our website, drop an email, schedule an online consultation, express your feedback at the customer portal by logging onto Daniel Castro D.D.S. The clinic has a panel of expert dental surgeons, headed by Dr. Dan Castro, who effortlessly conducts surgeries and possesses years of experience. For more call us at 915-581-8070 and schedule an appointment today.