Dental Implants Are One of the Safest Treatments To Replace Missing Teeth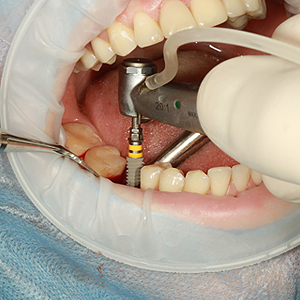 Implemented for over five decades, dental implants are considered as a safe tooth replacement method. For most patients, implants are very effective especially when performed by a qualified professional like Dr. Daniel Castro D.D.S., P.A. Dental implants in El Paso only have a small percentage of risk. This means that the success rates are very high.
One needs to meet the eligibility criteria in order to affix dental implants. But the most common question is regarding the safety of dental implants in El Paso. Before we give you the answer, let us first understand what dental implants are and 5 reasons why dental implants are best for tooth replacement.
What Are Dental Implants?
Dental implants are teeth replacements that are set in the bone and look and function just like the natural tooth. The piece of the implant that is made of titanium screw is set inside the jawbone. It is biocompatible. The screw gets integrated with the jawbone of the patient. After that the crown is affixed atop the screw in order to restore the teeth which are absent. This procedure enables the patient to chew as well as bite again.
Are Dental Implants in El Paso Safe?
Dental implants are safe. If a well-qualified dentist performs this procedure then your teeth are in secure hands.
Examination and Treatment Plan:
The very first step is to check if you are eligible or not. A thorough examination and consultation will be done by using the latest technology. Then the El Paso dentist Dr. Daniel Castro will make an exclusive treatment plan for the patient. Once the plan is ready, the dentist will affix your implants in the next appointment.
Pain During the Procedure:
During the implant procedure, a local anesthetic will be present to keep the pain away throughout. Time for healing of implants will be permitted and they will be integrated with the bone tissues. As soon as the implant is bonded, a small abutment is fixed to the implant. This abutment acts as a connector.
Made-To-Order Attachments:
Then your dentist will take the impression of your teeth, to make a crown if it's one tooth or makes dentures or an implant-supported bridge if it's many. The custom-made crown, bridge, or denture is finally attached to the implants. Your dental team will monitor you throughout the process.
Conclusion:
Contact Dr. Daniel Castro and affix the best dental implants in El Paso. Dr. Daniel Castro and his team put your wellbeing and safety factor above everything! Approach them for a consultation today and regain your fantastic smile!