Six Familiar Dental Procedures Available at Our Dental Office in EL Paso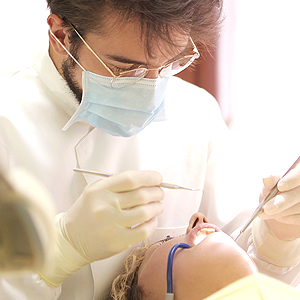 When visiting a dental office, it is important to choose the one that provides common and specialized dental procedures. In our previous blog we have explained about 5 recurrent dental procedures carried out at dental office in El Paso.
Dr. Daniel Castro who practices at Daniel Castro D.D.S., P.A. Cosmetic Implant and General Dentistry provides an extensive range of dental treatment and procedures.
Six Common Dental Procedures in El Paso Dental Office:
At our dental office in El Paso, these are the six common dental procedures awaiting a patient with dental issues.
Cosmetic Dentistry:

A major part of cosmetic dentistry is about smile management. If you are having issues with your smile or do not feel as confident as you should, we can help you out with regaining the confidence again through various cosmetic dentistry procedures in El Paso. Many of these procedures are in demand.

Sport Dentistry:

In the field of dentistry, sports dentistry is relatively new in El Paso. Athletes hurting their face are quite a common phenomenon these days. Also called orofacial injuries, athletes need to know more about the prevention and treatment of such injuries.

Dental Implants:

If a tooth or two has gone missing, a dental implant treatment in El Paso is the right solution for you. We ensure that your face shape and structure remains optimized. Dental implants are artificial teeth or titanium implants that look natural and get placed in the jaws directly.

Dental Crowns:

Have a badly damaged tooth that you wish to do away with? Have your teeth suffered an injury, or is it decaying? A dental crown is the ideal solution and can be done within two appointments. The crowns get made in a dental lab, and then the procedure of fixing the dental crowns in El Paso is completed by us.

Dental Veneers:

Discolored or chipped teeth do not look good. With veneers with thin shells having the natural color of your original teeth, you can get back to your usual self within days. Superior-quality dental veneers treatment in El Paso with guaranteed results are our strength.

Teeth Whitening:

One of the reasons for seeing a dentist is teeth whitening treatment in El Paso. Our expert dental team uses the best quality products to carry out the process fastly and effectively. The condition of your teeth is thoroughly evaluated before the best option is suggested.
Conclusion:
If you are looking for a dental office in El Paso, schedule an appointment with Dr. Daniel Castro, D.D.S, P.A Cosmetic Implant and General Dentistry today. Inspect our website to gather more information regarding the services offered or to browse through patient testimonials. Dial us at (915) 581-8070 and have a conversation right away.