Are You A Suitable Candidate For Cosmetic Dental Implants in El Paso?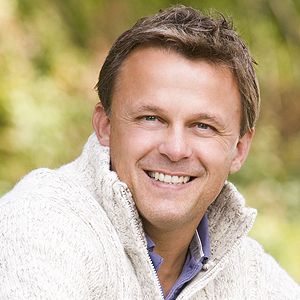 Dental Implants in El Paso can end your suffering and fix dental conditions like tooth decay, poor gum conditions, and facial trauma-related missing teeth. Implants provide an aesthetic and natural touch to your smile. However, seek help from an experienced cosmetic dentist to know more about side effects, healing periods, and potential risk factors. In a previous blog post, we discussed 4 cosmetic dentistry treatments to brighten your smile. In this new blog post, we will explore whether you are a suitable candidate for cosmetic dental implants in El Paso.
Dental implants in El Paso follow invasive and very complex surgical methods. Also, despite a great collection of success stories, it often can create permanent nerve damage. There are some risks of inflammation, sinus issues, and facial muscle tingling.
To be very precise, If you have the below-mentioned conditions, you are a well-fitted individual for the procedure:
You have multiple lost teeth
You have a healthy jawbone and teeth
You are willing to improve your speech difficulties
You are a non-smoker and have an appropriate jawbone for bone grafting
Why Do You Require Cosmetic Dental Implants in El Paso?
Imagine a dental emergency scenario related to any severe facial injury. Emergency dental situations can arise anytime, at any moment. If untreated, gum conditions may link you to bone loss or permanent speech difficulty. Modern advancement with cosmetic dentistry in El Paso helps you regain your lost lustrous smile with treatment plans like teeth bleaching, root canal, dental bridges, and transparent braces.
Discover the Amazing Benefits of Cosmetic Dental Implants in El Paso:
Dental Implants in El Paso consist of a chain of complex surgical procedures. While undergoing the treatment, a cosmetic dentist will replace your severely damaged or injured teeth with aesthetic and natural-looking prosthetic teeth.

Cosmetic dentists in El Pasoan dramatically transform your misaligned teeth and jawline based on your customized requirement and oral health conditions. You can regain more strength and oral mobility. Dental implants effectively replace missing teeth.

Furthermore,dental implants in El Paso are an excellent replacement for natural teeth. You must consult your cosmetic dentist before opting for dental services like implants or root canals.
Transform Your Smile with Exceptional Cosmetic Dentistry in El Paso:
Dr.Daniel Castro, DDS, PA, is a well-known general dentistry and cosmetic implantology professional. The dental expert provides focused preventive care that will transform your permanent smile dramatically and add a desired aesthetic appeal. Furthermore, he tries to offer gentle care to restore your original teeth while following any smile makeover procedures.
Experience a fruitful and wonderful dental visit at Dr. Daniel Castro, DDS, PA's dental office in El Paso, specializing in cosmetic dentistry. Our compassionate team of dental specialists, along with state-of-the-art equipment, creates a haven for comprehensive cosmetic dentistry solutions. To book a consultation and learn more about our cosmetic dentistry services in El Paso, please contact us at (915) 581-8070.